Overview
All good gardeners need a retractable garden hose reel they can rely on – one that's up to any task you throw at it.
That's where the Delrico 14m retractable garden hose reel comes in. Designed right here in Australia to suit our conditions, this high-quality hose reel is made of tough stuff and is ready to work with you, not against you, to make watering your garden an easy, safe and enjoyable experience every time. With the comfort of a full 36 month warranty.
The locking system
The Delrico 14m retractable garden hose reel locking system is equally reliable and a joy to use. It locks and unlocks whenever you want, doing away with the limitation of pulling a certain length of hose to release the lock, or annoyingly waiting to hear that 'click click'.
What's in the box
1 x Delrico retractable hose reel. Including 14m of high-quality hose manufactured to REACH certification. Lead and BPA free. Kink rating of 9/10.
1 x Brass / alloy fireman's nozzle, complete with brass piston, brass adaptor, stainless steel spring and clasp
2 x Burst-free solid brass connectors with 4 x SS ball bearings
1 x Solid brass 3/4" – 1" tap adaptor
1 x 2m leader hose (custom lengths available when ordering)
1 x Attached powder coated bracket and all associated hardware, including the 8mm bit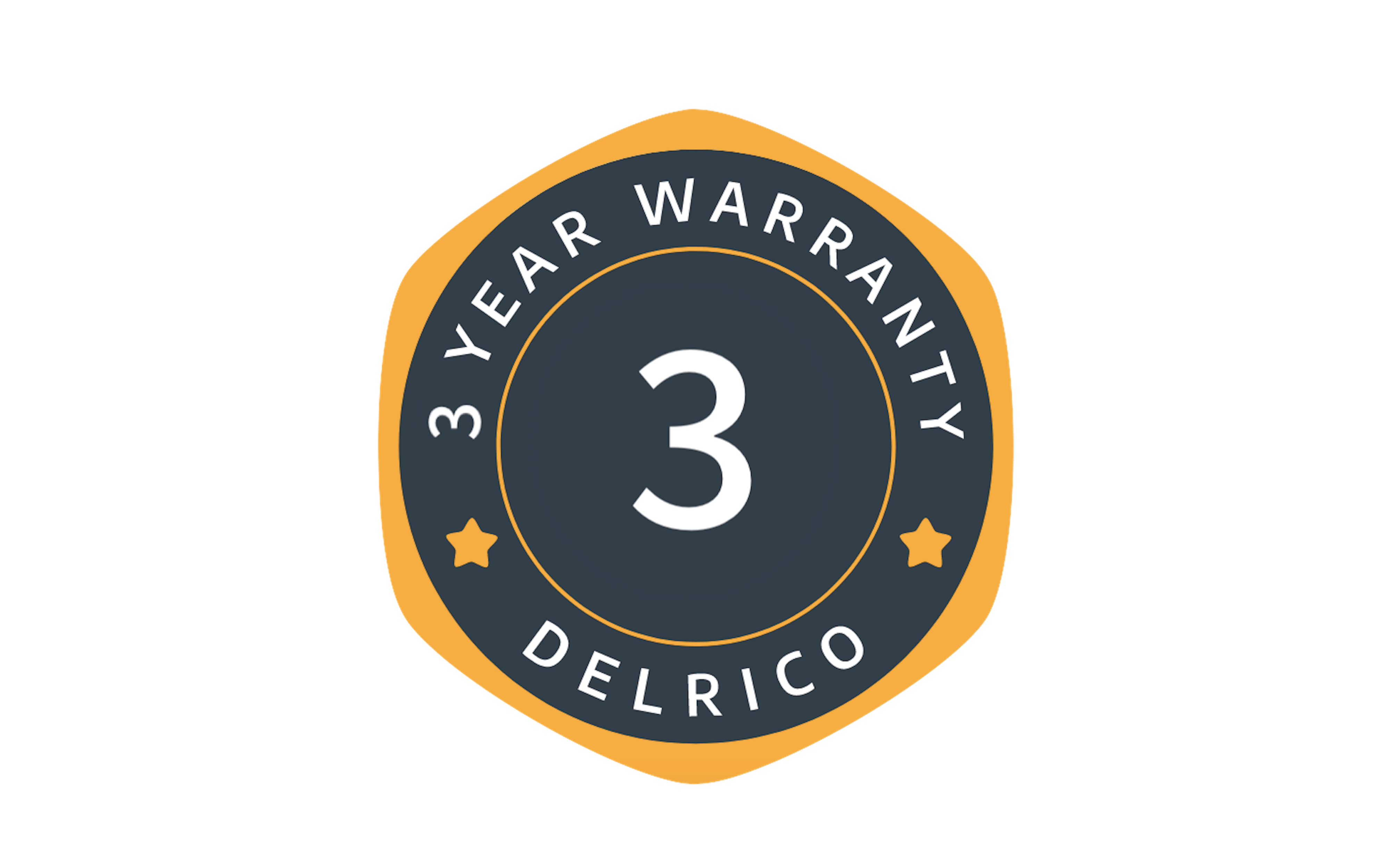 A full 36-month warranty applies to our standard Delrico reels
And while servicing is rarely required for our high-quality products, we can do that for you too. We designed it, we can service it! We designed and manufactured the only retractable hose reel in Australia to feature a solid brass internal shaft with 4 x 'O' rings – that means perfect pressure every time, and it's only available from Delrico.